President of XII EIDE, Pilar Velez
Pilar Vélez
on Luz Del Mes Spotlight Interview by Maritza Martinez Mejia
I had the opportunity to be part of the XII Gathering of Women Writers 2016 in Miami AND to meet with the President of the event, Pilar Velez. Today, I had the honor to present to you a GREAT leader, poet and writer.
Welcome Pilar to Spotlight Interview! Tell me:
Q1.What makes you proud to be a writer in The United States?
Creo que ejercer mi trabajo de escritora en los Estados Unidos, me permite tener contacto con una comunidad multicultural que a la vez enriquece mi vida, aportándole nuevas perspectivas a nivel personal y profesional que se ven reflejadas en lo que escribo.
Quizás la vida misma. Desde que era una niña descubrí el mundo de los lápices y las palabras. Mi madre y mi abuela me animaban a escribir…
Hoy sigue siendo la vida en su plenitud, la que me inspira a detenerme en los detalles, en las cosas que nos suceden y que no pueden pasar desapercibidas. Escribo también para aprender y comprender el mundo que me rodea, el que siento y el que imagino.
Q3. Do you come up with your title before or after you write the manuscript?
Depende… en mi última obra, fue mi esposo el que me recomendó el título. En la obra que escribo actualmente, el título fue antes que el libro… y hasta tiene su imagen de portada.
Q4. What is your favorite writing style?
Me inicié en la poesía y tendré siempre el corazón de poeta. Tanto mi producción poética como mi trabajo narrativo se basan o se inspiran en hechos reales. Me gusta descubrir esas capas que se tejen tras bambalinas, sacudo la realidad y expongo a la luz los rostros, el mundo exterior y el interior en todos sus matices y formas. Cada personaje es un viaje a un universo inesperado, en el que mi pluma se libera y traza su propio derrotero.
Q5. What is your promotion strategy to promote your children book?
Siendo maestra normalista, me siento feliz de poder llevar mis escritos, mi sensibilidad y mi creatividad al mundo infantil y juvenil. He escrito varios libros de cuentos infantiles e imparto talleres de poesía y cuento; además, dicto el taller "Carta a mis sueños" que suma a la parte pedagógica y académica, la enseñanza de valores y el crecimiento personal. Ofrezco este trabajo de forma directa a las escuelas.
Thank you for your time to answer this question for LuzDelMes Spotlight Interview.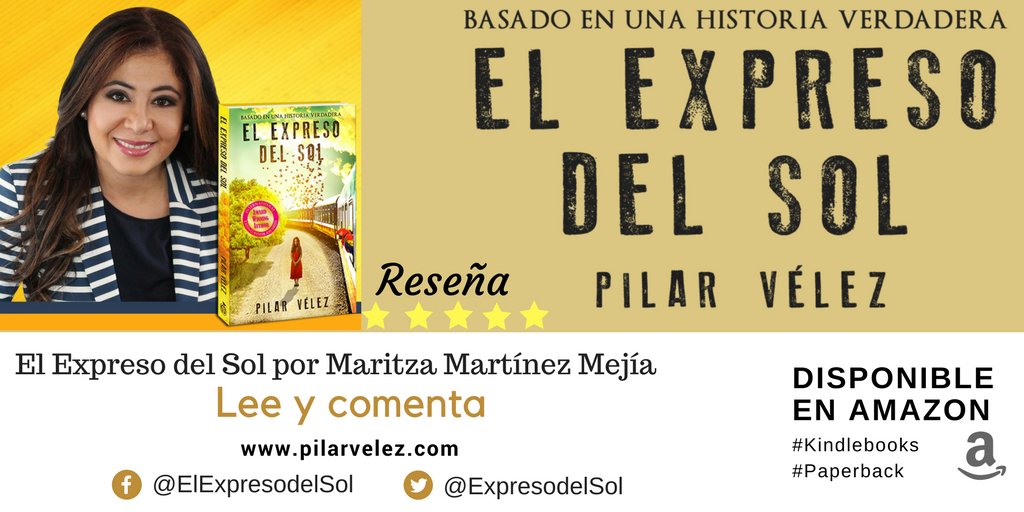 I had the opportunity to read her memoir "El Expreso del Sol" and felt connected with her story. This book clearly explains the problematic situation of Colombian refugees and narrates the story of three generations and their struggles to survive in a conflict difficult to resolve.
¡Gracias por visitar el BLOG! Para mayor información sobre LuzDelMes, visita:www.luzdelmes.com